[ad_1]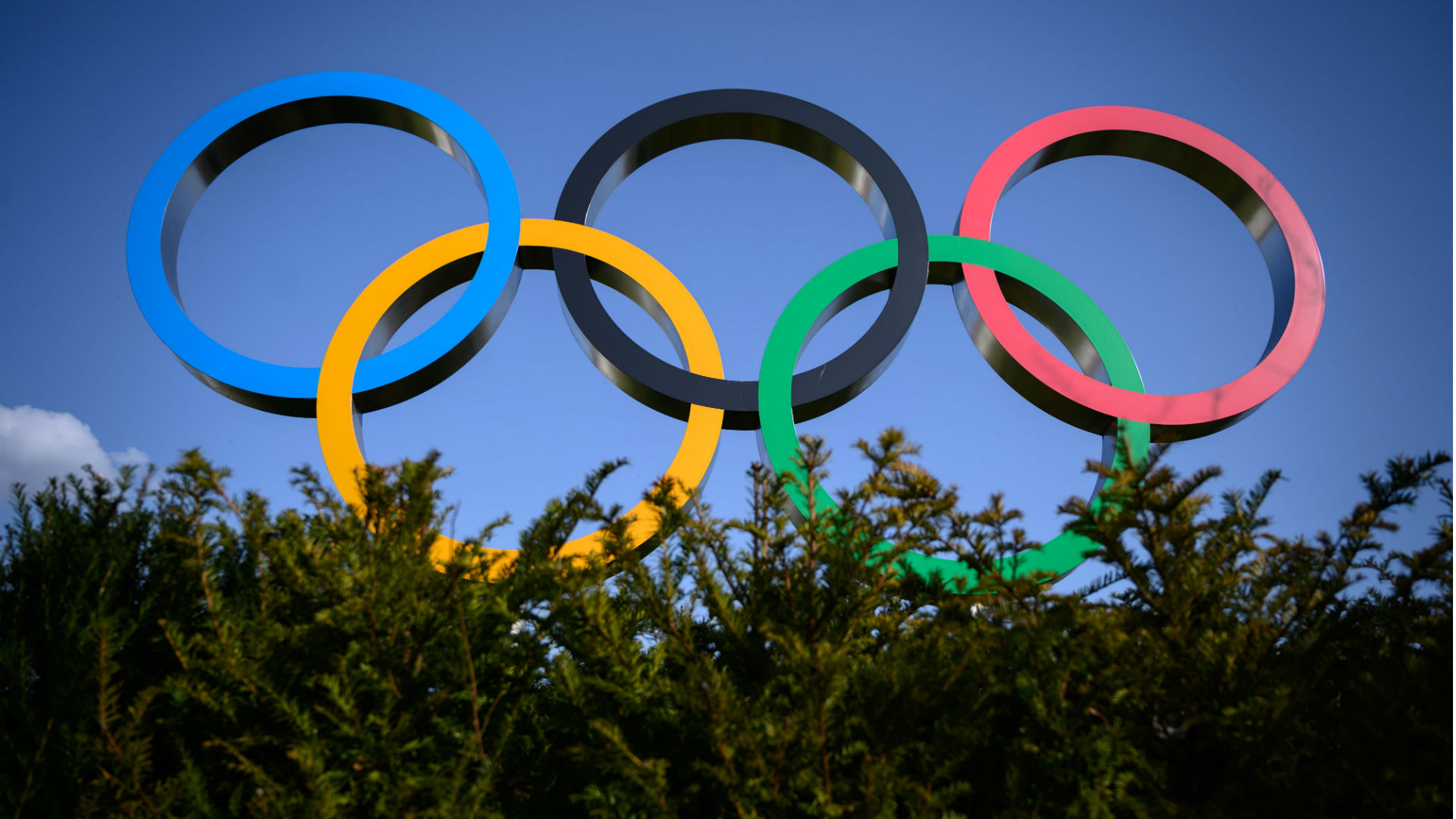 The 2021 Tokyo Olympics are almost right here. After a year-long postponement as a result of COVID-10 pandemic, the very best athletes on this planet are gathering in Japan to take part in 28 completely different sports activities within the hopes of incomes a gold medal.
After such a protracted wait, athletes and followers alike are excited in regards to the occasion. There will probably be some soccer and softball motion occurring earlier than the Olympics start, however the opening ceremony will mark the official begin of the 2021 Summer season Video games.
The opening ceremony actually will probably be enjoyable to look at, however it's going to even be a bit poignant because the world reunites for the Olympics in wake of a devastating pandemic that's nonetheless on the forefront of everybody's thoughts.
Here is all the things that you must know in regards to the Olympic opening ceremony and methods to watch it as these long-awaited Olympics draw nearer and nearer.
MORE: Watch the 2021 Olympics dwell with fuboTV (7-day free trial)
When do the Olympics begin in 2021?
Begin date: Friday, July 23
Opening ceremony time: 7 a.m. ET / Four a.m. PT
The 2021 Olympic Video games will start on Friday, July 23 with the Olympic opening ceremony. That can happen at 7 a.m. ET on Friday whereas it's going to happen at Eight p.m. native time in Tokyo. For people who do not need to rise up early, the occasion will probably be re-broadcast Friday evening in prime-time beginning at 7:30 p.m. ET. That can run till midnight.
Notice that some soccer and softball video games are on July 21-22. Archery and rowing preliminaries start earlier on July 23.
Learn how to watch the opening ceremony in USA
TV channel: NBC
Dwell stream: Peacock, NBCOlympics.com, fuboTV
NBC will carry dwell protection of the opening ceremony and all different Olympic occasions via their household of networks. The principle community, NBC, will host the opening ceremonies.
There are many streaming choices for Olympics followers as effectively. Peacock is NBC's free streaming platform and will probably be carrying protection of the opening ceremonies. NBCOlympics.com will probably be as effectively. FuboTV, which provides a seven-day free trial, can also be a streaming choice for these occasions.
How lengthy is the Olympics opening ceremony?
The Olympics opening ceremony is ready to be about 4 hours lengthy. The occasion will start at 7 a.m. ET and can run till 11 a.m. ET. In Tokyo, the occasion will run from Eight p.m. to 12 a.m. native time.
The place are the 2021 Olympics?
The 2021 Olympics will probably be held in Tokyo, Japan. Tokyo was awarded the bid for the Olympics, which have been initially scheduled to happen in 2020, again in 2013. The official value for Japan's authorities to host the Video games is $15.Four billion, however different estimates recommend the precise value was twice as a lot.
The placement will even influence how viewers in North America watch and devour the Olympics. Tokyo is 13 hours forward of Jap Customary Time, that means many occasions will probably be broadcast on tape delay for prime-time audiences in the USA and Canada.
There are 42 Olympic venues unfold throughout Japan. Here's a full checklist together with the sports activities that may happen there.
| | |
| --- | --- |
| Venue | Occasions |
| Olympic Stadium | Opening/Closing Ceremonies, Observe & Discipline, Soccer |
| Tokyo Metropolitan Gymnasium | Desk Tennis |
| Yoyogi Nationwide Stadium | Handball |
| Nippon Budokan | Judo, Karate |
| Tokyo Worldwide Discussion board | Weightlifting |
| Kokugikan Enviornment | Boxing |
| Equestrian Park | Equestrian |
| Musashino Forest Sport Plaza | Badminton, Pentathlon |
| Tokyo Stadium | Soccer, Pentathlon, Rugby |
| Ariake Enviornment | Indoor Volleyball |
| Ariake Gymnastics Centre | Gymnastics |
| Ariake City Sports activities Park | Biking, BMX Racing/Freestyle, Skateboarding |
| Ariake Tennis Park | Tennis |
| Odaiba Marine Park | Marathon Swimming, Triathlon |
| Shiokaze Park | Seashore Volleyball |
| Aomi City Sports activities Park | 3-on-Three Basketball, Sport Climbing |
| Oi Hockey Stadium | Discipline Hockey |
| Sea Forest Cross-Nation Course | Equestrian — Eventing, Cross Nation |
| Sea Forest Waterway | Canoe Dash, Rowing |
| Kasai Canoe Slalom Centre | Canoe Slalom |
| Yumenoshima Park Archery Discipline | Archery |
| Tokyo Aquatics Centre | Swimming, Creative Swimming, Diving |
| Tatsumi Water Polo Centre | Water Polo |
| Asaka Capturing Vary | Capturing |
| Musashinonomori Park | Biking Street |
| Sapporo Odori Park | Marathon, Race Strolling |
| Makuhari Messe Corridor | Fencing, Taekwondo, Wrestling |
| Tsurigasaki Browsing Seashore | Browsing |
| Saitama Tremendous Enviornment | Basketball |
| Kasumigaseki Nation Membership | Golf |
| Enoshima Yacht Harbour | Crusing |
| Izu Velodrome and MTB Course | Cyling Observe, Mountain Bike |
| Fuji Worldwide Speedway | Biking Street |
| Fukushima Azuma Baseball Stadium | Baseball, Softball |
| Yokohama Baseball Stadium | Baseball, Softball |
| Sapporo Dome | Soccer |
| Miyagi Stadium | Soccer |
| Ibaraki Kashima Stadium | Soccer |
| Saitama Stadium | Soccer |
| Worldwide Stadium Yokohama | Soccer |
Olympics schedule 2021
Here is a full breakdown of each dwell occasion the NBC household of networks will probably be exhibiting throughout the Olympics. There will probably be loads of different tape-delayed protection all through the occasion due to the 13-hour time distinction between Tokyo and the Jap time zone.
Occasions will probably be broadcast on NBC, USA, NBCSN, CNBC, Olympic Channel, Golf Channel and NBC's streaming platform, Peacock.
Tuesday, July 20
| | | | |
| --- | --- | --- | --- |
| Sport | Occasion | Time (ET) | Channel |
| Softball | Japan vs. Australia | Eight p.m. – 10 p.m. | NBCSN |
| Softball | U.S. vs. Italy | 11 p.m. – 1 a.m. | NBCSN |
Wednesday, July 21
| | | | |
| --- | --- | --- | --- |
| Sport | Occasion | Time (ET) | Channel |
| Softball | Mexico vs. Canada | 2 a.m. – Four a.m. | NBCSN |
| Ladies's Soccer | Nice Britain vs. Chile | 3:30 a.m. – 5:30 a.m. | Olympic Channel |
| Ladies's Soccer | China vs. Brazil | Four a.m. – 6 a.m. | NBCSN |
| Ladies's Soccer | U.S. vs. Sweden | 4:30 a.m. – 6:30 a.m. | USA |
| Ladies's Soccer | Japan vs. Canada | 6:30 a.m. – 8:30 a.m. | NBCSN |
| Ladies's Soccer | Netherlands vs. Zambia | 7 a.m. – 9 a.m. | Olympic Channel |
| Ladies's Soccer | Australia vs. New Zealand | 7:30 a.m. – 9:30 a.m. | USA |
| Softball | U.S. vs. Canada | Eight p.m. – 10 p.m. | NBCSN |
| Softball | Japan vs. Mexico | 11 p.m. – 1 a.m. | NBCSN |
Thursday, July 22
| | | | |
| --- | --- | --- | --- |
| Sport | Occasion | Time (ET) | Channel |
| Softball | Italy vs. Australia | 2 a.m. – Four a.m. | NBCSN |
| Males's Soccer | Egypt vs. Spain | 3:30 a.m. – 5:30 a.m. | Olympic Channel |
| Males's Soccer | Mexico vs. France | Four a.m. – 6 a.m. | USA |
| Males's Soccer | New Zealand vs. South Korea | Four a.m. – 6 a.m. | NBCSN |
| Males's Soccer | Ivory Coast vs. Saudi Arabia | 5:30 a.m. – 6:30 a.m. | Olympic Channel |
| Males's Soccer | Argentina vs. Australia | 6:30 a.m. – 8:30 a.m. | Olympic Channel |
| Males's Soccer | Japan vs. South Africa | 7 a.m. – 9 a.m. | NBCSN |
| Males's Soccer | Brazil vs. Germany | 7:30 a.m. – 9:30 a.m. | USA |
| Males's Soccer | Honduras vs. Romania | 8:30 a.m. – 9 a.m. | Olympic Channel |
| Rowing | Qualifying Heats | 7:30 p.m. – 11:10 p.m. | NBCSN |
Friday, July 23
| | | | |
| --- | --- | --- | --- |
| Sport | Occasion | Time (ET) | Channel |
| Opening Ceremony | — | 6:55 a.m. – 11 a.m. | NBC |
| Rowing | Qualifying Warmth & Repechages | 7:30 p.m. – 2 a.m. | USA |
| Biking | Males's Street Race | 7:30 p.m. – 2 a.m. | USA |
| Tennis | Males's/Ladies's first-round singles, doubles | 10 p.m. – 2 a.m. | Olympic Channel |
| Ladies's Water Polo | U.S. vs. Japan | 12 a.m. – 2 a.m. | NBCSN |
Saturday, July 24
| | | | |
| --- | --- | --- | --- |
| Sport | Occasion | Time (ET) | Channel |
| Tennis | Males's/Ladies's first-round singles, doubles | 2 a.m. – 7 a.m. | Olympic Channel |
| Ladies's Water Polo | U.S. vs. Japan | 2 a.m. – 7:30 a.m. | NBCSN |
| Softball | U.S. vs. Mexico | 2 a.m. – 7:30 a.m. | NBCSN |
| Archery | Blended Staff Ultimate | 2 a.m. – 7:30 a.m. | NBCSN |
| Ladies's Soccer | Sweden vs. Australia | 2 a.m. – 7:30 a.m. | NBCSN |
| Biking | Males's Street Race | 2 a.m. – 9:50 a.m. | USA |
| Seashore Volleyball | Ladies's Qualifying Spherical | 2 a.m. – 9:50 a.m. | USA |
| Swimming | Qualifying Heats | 2 a.m. – 9:50 a.m. | USA |
| Seashore Volleyball | Males's Qualifying Spherical | 2 a.m. – 9:50 a.m. | USA |
| Basketball | Males's 3×3 | 2 a.m. – 9:50 a.m. | USA |
| Males's Gymnastics | Qualifying | 6 a.m. – 11 a.m. | Peacock |
| Males's Volleyball | U.S. vs. France | 6 a.m. – 11 a.m. | Peacock |
| Ladies's Soccer | U.S. vs. New Zealand | 7:30 a.m. – 9:30 a.m. | NBCSN |
| Males's Volleyball | U.S. vs. France | 9 a.m. – 10:45 a.m. | NBC |
| Seashore Volleyball | Ladies's Qualifying Spherical | Eight p.m. – 11:30 p.m. | NBC |
| Swimming | Finals | Eight p.m. – 11:30 p.m. | NBC |
| Skateboarding | Males's Road Qualifying | Eight p.m. – 2 a.m. | USA |
| Basketball | Males's 3×3 | Eight p.m. – 2 a.m. | USA |
| Skateboarding | Males's Road Ultimate | Eight p.m. – 2 a.m. | USA |
| Biking | Ladies's Spherical Race | Eight p.m. – 2 a.m. | USA |
| Softball | U.S. vs. Australia | Eight p.m. – 1 a.m. | CNBC |
| Tennis | Males's/Ladies's first-round singles, doubles | 10 p.m. – 2 a.m. | Olympic Channel |
| Skateboarding | Males's Road Qualifying | 11:30 p.m. – 2 a.m. | NBC |
| Males's Water Polo | U.S. vs. Japan | 1 a.m. – 2 a.m. | CNBC |
Sunday, July 25
| | | | |
| --- | --- | --- | --- |
| Sport | Occasion | Time (ET) | Channel |
| Males's Water Polo | U.S. vs. Japan | 2 a.m. – Four a.m. | CNBC |
| Diving | Ladies's Synchronized Springboard Ultimate | 2 a.m. – Four a.m. | CNBC |
| Archery | Ladies's Staff Ultimate | 2 a.m. – Four a.m. | CNBC |
| Tennis | Males's/Ladies's first-round singles, doubles | 2 a.m. – 7 a.m. | Olympic Channel |
| Biking | Ladies's Street Race | 2 a.m. – 8:20 a.m. | USA |
| Ladies's 3×3 Basketball | U.S. vs. Romania | 2 a.m. – 8:20 a.m. | USA |
| Swimming | Qualifying Heats | 2 a.m. – 8:20 a.m. | USA |
| Males's Soccer | Brazil vs. Ivory Coast | 4:30 a.m. – 6:30 a.m. | NBCSN |
| Gymnastics | Ladies's Qualifying | 6 a.m. – 11 a.m. | Peacock |
| Males's Basketball | U.S. vs. France | 6 a.m. – 11 a.m. | Peacock |
| Males's Soccer | Australia vs. Spain | 6:30 a.m. – 8:30 a.m. | NBCSN |
| Swimming | Qualifying Heats | Eight a.m. – 12:15 p.m. | NBC |
| Ladies's 3×3 Basketball | U.S. vs. Taiwan | Eight a.m. – 12:15 p.m. | NBC |
| Seashore Volleyball | Males's Qualifying Spherical | Eight a.m. – 12:15 p.m. | NBC |
| Males's Soccer | Japan vs. Mexico | 8:30 a.m. – 9 a.m. | NBCSN |
| Triathlon | Males's Ultimate | 5:30 p.m. – 9 p.m. | USA |
| Seashore Volleyball | Ladies's Qualifying Spherical | 5:30 p.m. – 9 p.m. | USA |
| Triathlon | Males's Ultimate | 7 p.m. – 9:30 p.m. | NBC |
| Skateboarding | Ladies's Road Ultimate | Eight p.m. – 2 a.m. | CNBC |
| Rugby | Males's Qualifying Spherical | Eight p.m. – 2 a.m. | CNBC |
| Skateboarding | Ladies's Road Ultimate | Eight p.m. – 2 a.m. | CNBC |
| Males's Basketball | Argentina vs. Slovenia | Eight p.m. – 2 a.m. | CNBC |
| Softball | U.S. vs. Japan | 9 p.m. – 11 p.m. | USA |
| Swimming | Finals | 9:30 p.m. – 11:30 p.m. | NBC |
| Tennis | Males's/Ladies's second-round singles, doubles | 2 a.m. – 7 a.m. | Olympic Channel |
| Basketball | 3×3 | 11 p.m. – 2 a.m. | USA |
| Seashore Volleyball | Ladies's Qualifying Spherical | 11 p.m. – 2 a.m. | USA |
| Ladies's Water Polo | U.S. vs. China | 11 p.m. – 2 a.m. | USA |
| Skateboarding | Ladies's Road Ultimate | 11:30 p.m. – 2 a.m. | NBC |
Monday, July 26
| | | | |
| --- | --- | --- | --- |
| Sport | Occasion | Time (ET) | Channel |
| Males's Basketball | Argentina vs. Slovenia | 2 a.m. – 5 a.m. | CNBC |
| Capturing Skeet | Males's Ultimate | 2 a.m. – 5 a.m. | CNBC |
| Archery | Males's Staff Ultimate | 2 a.m. – 5 a.m. | CNBC |
| Tennis | Males's/Ladies's second-round singles, doubles | 2 a.m. – 7 a.m. | Olympic Channel |
| Ladies's Water Polo | U.S. vs. China | 2 a.m. – 10:30 a.m. | USA |
| Diving | Males's Synchronized Platform Ultimate | 2 a.m. – 10:30 a.m. | USA |
| Canoe Slalom | Males's Ultimate | 2 a.m. – 10:30 a.m. | USA |
| Rugby | Males's Qualifying Spherical | 2 a.m. – 10:30 a.m. | USA |
| Swimming | Qualifying Heats | 2 a.m. – 10:30 a.m. | USA |
| Basketball | 3×3 | 2 a.m. – 10:30 a.m. | USA |
| Males's Volleyball | Brazil vs. Argentina | 2 a.m. – 10:30 a.m. | USA |
| Fencing | Males's Particular person Foil & Ladies's Particular person Sabre Finals | 5 a.m. – Eight p.m. | NBCSN |
| Seashore Volleyball | Qualifying Spherical | 5 a.m. – Eight p.m. | NBCSN |
| Gymnastics | Males's Staff Ultimate | 6 a.m. – 11 a.m. | Peacock |
| Triathlon | Ladies's Ultimate | 5:30 p.m. – Eight p.m. | USA |
| Seashore Volleyball | Ladies's Qualifying Spherical | Eight p.m. – 10:10 p.m. | CNBC |
| Males's Water Polo | U.S. vs. South Africa | Eight p.m. – 10:10 p.m. | CNBC |
| Swimming | Finals | 9:30 p.m. – 11:30 p.m. | NBC |
| Tennis | Males's Spherical 2 singles, doubles | 10 p.m. – 2 a.m. | Olympic Channel |
| Tennis | Ladies's Spherical Three singles, Spherical 2 doubles | 10 p.m. – 2 a.m. | Olympic Channel |
| Rugby | Males's Qualifying Spherical | 10:10 p.m. – 12 a.m. | CNBC |
| Fencing | Ladies's Staff Epee Quarterfinals | 10:10 p.m. – 12 a.m. | CNBC |
| Seashore Volleyball | Males's Qualifying Spherical | 11 p.m. – 12:30 a.m. | USA |
| Softball | Bronze Medal Recreation | 12 a.m. – 2 a.m. | CNBC |
| Ladies's Basketball | U.S. vs. Nigeria | 12:40 a.m. – 2 a.m. | USA |
Tuesday, July 27
| | | | |
| --- | --- | --- | --- |
| Sport | Occasion | Time (ET) | Channel |
| Diving | Ladies's Synchronized Platform Ultimate | 2 a.m. – 4:30 a.m. | USA |
| Slalom Canoeing | Ladies's Ultimate | 2 a.m. – 4:30 a.m. | USA |
| Seashore Volleyball | Ladies's Qualifying Spherical | 2 a.m. – 7 a.m. | NBCSN |
| Rugby | Males's Quarterfinal | 2 a.m. – 7 a.m. | NBCSN |
| Tennis | Males's Singles, Spherical 2 | 2 a.m. – 7 a.m. | Olympic Channel |
| Tennis | Ladies's Singles, Spherical 3 | 2 a.m. – 7 a.m. | Olympic Channel |
| Tennis | Males's and Ladies's Doubles, Quarterfinals | 2 a.m. – 7 a.m. | Olympic Channel |
| Ladies's Basketball | U.S. vs. Nigeria | 2 a.m. – 10 a.m. | USA |
| Biking | Ladies's Mountain Bike | 2 a.m. – 10 a.m. | USA |
| Swimming | Qualifying Heats | 2 a.m. – 10 a.m. | USA |
| 3×3 Basketball | Quarterfinals | 2 a.m. – 10 a.m. | USA |
| Ladies's Soccer | U.S. vs. Australia | Four a.m. – 6 a.m. | USA |
| Gymnastics | Ladies's Gymnastics Staff Ultimate | 6 a.m. – 11 a.m. | Olympic Channel |
| Softball | Ultimate | 7 a.m. – 9:30 a.m. | NBCSN |
| Seashore Volleyball | Ladies's Qualifying Spherical | 9:30 a.m. – Eight p.m. | NBCSN |
| Seashore Volleyball | Males's Qualifying Spherical | Eight p.m. – 2 a.m. | USA |
| Desk Tennis | Ladies's Quarterfinal | Eight p.m. – 2 a.m. | USA |
| Males's Volleyball | U.S. vs. Tunisia | Eight p.m. – 2 a.m. | USA |
| Slalom Canoeing | Qualifying | Eight p.m. – 2 a.m. | USA |
| Rowing | Finals and Semifinals | Eight p.m. – 2 a.m. | CNBC |
| Biking | Ladies's Time Trial | Eight p.m. – 2 a.m. | CNBC |
| Biking | Males's Time Trial | Eight p.m. – 2 a.m. | CNBC |
| Tennis | Males's Third-round singles | 10 p.m. – 2 a.m. | Olympic Channel |
| Tennis | Ladies's Singles and Doubles, Quarterfinals | 10 p.m. – 2 a.m. | Olympic Channel |
| Tennis | Males's Doubles, Semifinals | 10 p.m. – 2 a.m. | Olympic Channel |
| Tennis | Blended Doubles, First Spherical | 10 p.m. – 2 a.m. | Olympic Channel |
| Slalom Canoeing | Qualifying | 12 a.m. – 2 a.m | NBC |
| Ladies's Water Polo | U.S. vs. Hungary | 12 a.m. – 2 a.m | NBC |
Wednesday, July 28
| | | | |
| --- | --- | --- | --- |
| Sport | Occasion | Time (ET) | Channel |
| Males's Basketball | U.S. vs. Iran | 12:40 a.m. – 2 a.m. | Peacock |
| Biking | Males's Particular person Time Trial | 2 a.m. – 5 a.m. | CNBC |
| Tennis | Males's Singles, Third Spherical | 2 a.m. – 7 a.m. | Olympic Channel |
| Tennis | Ladies's Singles and Doubles, Quarterfinals | 2 a.m. – 7 a.m. | Olympic Channel |
| Tennis | Males's Doubles, Semifinals | 2 a.m. – 7 a.m. | Olympic Channel |
| Tennis | Blended, First Spherical | 2 a.m. – 7 a.m. | Olympic Channel |
| Slalom Canoeing | Qualifying | 2 a.m. – 12 p.m. | USA |
| Ladies's Basketball | 3×3 Semifinal | 2 a.m. – 12 p.m. | USA |
| Rugby | Males's Bronze Medal and Ultimate | 2 a.m. – 12 p.m. | USA |
| Males's Basketball | 3×3 Semfinal | 2 a.m. – 12 p.m. | USA |
| Swimming | Qualifying Heats | 2 a.m. – 12 p.m. | USA |
| 3×3 Basketball | Finals | 2 a.m. – 12 p.m. | USA |
| Males's Volleyball | Brazil vs. Taiwan | 2 a.m. – 12 p.m. | USA |
| Males's Soccer | Germany vs. Ivory Coast | Four a.m. – 6:30 a.m. | NBCSN |
| Males's Soccer | Romania vs. New Zealand | Four a.m. – 6:30 a.m. | NBCSN |
| Gymnastics | Males's All Round | 6 a.m. – 11 a.m. | Peacock |
| Males's Soccer | France vs. Japan | 7:30 a.m. – 9:30 a.m. | NBCSN |
| Golf | Males's First Spherical | 6:30 p.m. – Three a.m. | Golf Channel |
| Swimming | Finals | Eight p.m. – 12 a.m. | NBC |
| Seashore Volleyball | Qualifying Spherical | Eight p.m. – 2 a.m. | USA |
| Rugby | Ladies's Qualifying Spherical | Eight p.m. – 2 a.m. | USA |
| Desk Tennis | Ladies's Semifinal | Eight p.m. – 2 a.m. | USA |
| Males's Water Polo | U.S. vs. Italy | Eight p.m. – 2 a.m. | USA |
| Rowing | Finals | Eight p.m. – 2 a.m. | CNBC |
| Biking | BMX Racing Quarterfinals | Eight p.m. – 2 a.m. | CNBC |
| Fencing | Ladies's Staff Foil Semifinals | Eight p.m. – 2 a.m. | CNBC |
| Tennis | Males's Singles and Blended, Quarterfinals | 10 p.m. – 2 a.m. | Olympic Channel |
| Tennis | Ladies's Singles and Doubles, Semifinals | 10 p.m. – 2 a.m. | Olympic Channel |
Thursday, July 29
| | | | |
| --- | --- | --- | --- |
| Sport | Occasion | Time (ET) | Channel |
| Fencing | Ladies's Staff Foil Semifinal | 2 a.m. – 5 a.m. | CNBC |
| Tennis | Males's Singles and Blended, Quarterfinals | 2 a.m. – 7 a.m. | Olympic Channel |
| Tennis | Ladies's Singles and Doubles, Semifinals | 2 a.m. – 7 a.m. | Olympic Channel |
| Fencing | Ladies's Staff Foil Bronze Medal and Ultimate | 2 a.m. – 8:10 a.m. | NBCSN |
| Males's Water Polo | U.S. vs. Italy | 2 a.m. – 12:30 p.m. | USA |
| Slalom. Canoeing | Ladies's Ultimate | 2 a.m. – 12:30 p.m. | USA |
| Rugby | Ladies's Qualifying Spherical | 2 a.m. – 12:30 p.m. | USA |
| Swimming | Qualifying Heats | 2 a.m. – 12:30 p.m. | USA |
| Ladies's Volleyball | U.S. vs. Turkey | 2 a.m. – 12:30 p.m. | USA |
| Gymnastics | Ladies's All Round | 6 a.m. – 11 a.m. | Peacock |
| Males's Basketball | Spain vs. Argentina | 8:10 a.m. – 10 a.m. | NBCSN |
| Swimming | Finals | Eight p.m. – 11:30 p.m. | NBC |
| Golf | Males's Second Spherical | 6:30 p.m. – Three a.m. | Golf Channel |
| Observe & Discipline | Qualifying Rounds | Eight p.m. – 11:30 p.m. | NBC |
| Observe & Discipline | Qualifying Rounds | Eight p.m. – 12:30 a.m. | USA |
| Desk Tennis | Males's Semifinals | Eight p.m. – 2 a.m. | CNBC |
| Males's Volleyball | U.S. vs. Brazil | Eight p.m. – 2 a.m. | CNBC |
| Seashore Volleyball | Ladies's Qualifying Spherical | Eight p.m. – 2 a.m. | CNBC |
| Rowing | Finals | Eight p.m. – 2 a.m. | CNBC |
| Ladies's Rugby | U.S. vs. Australia | Eight p.m. – 2 a.m. | CNBC |
| Biking | BMX Racing Finals | Eight p.m. – 2 a.m. | CNBC |
| Gymnastics | Ladies's Trampoline Ultimate | Eight p.m. – 2 a.m. | CNBC |
| Tennis | Males's Singles and Blended, Semifinals | 11 p.m. – 2 a.m. | Olympic Channel |
| Tennis | Males's Doubles, Ultimate | 11 p.m. – 2 a.m. | Olympic Channel |
Friday, July 30
| | | | |
| --- | --- | --- | --- |
| Sport | Occasion | Time (ET) | Channel |
| Gymnastics | Ladies's Trampoline Ultimate | 2 a.m. – Four a.m. | CNBC |
| Ladies's Water Polo | U.S. vs. Taiwan | 2 a.m. – Four a.m. | CNBC |
| Archery | Ladies's Particular person Ultimate | 2 a.m. – Four a.m. | CNBC |
| Ladies's Volleyball | China vs. Taiwan | 2 a.m. – Four a.m. | NBCSN |
| Tennis | Males's Doubles Ultimate, Bronze Medal | 2 a.m. – 7 a.m. | Olympic Channel |
| Tennis | Males's Singles, Doubles Semifinals | 2 a.m. – 7 a.m. | Olympic Channel |
| Ladies's Basketball | U.S. vs. Japan | 2 a.m. – 2 p.m. | USA |
| Diving | Ladies's Springboard Qualifying | 2 a.m. – 2 p.m. | USA |
| Ladies's Soccer | Quarterfinal | Four a.m. – 6 a.m. | NBCSN |
| Ladies's Rugby | Quarterfinals | 4:30 a.m. – 6 a.m. | USA |
| Swimming | Qualifying Heats | 6 a.m. – 8:45 a.m. | USA |
| Ladies's Soccer | Quarterfinal | 6 a.m. – Eight a.m. | NBCSN |
| Observe & Discipline | Ladies's 5000m, Triple Bounce Qualifying, Shot Put Qualifying | 6 a.m. – 11 a.m. | Peacock |
| Observe & Discipline | Males's 10000m Ultimate, Blended 4x400m Relay Spherical 1 | 6 a.m. – 11 a.m. | Peacock |
| Golf | Males's Third Spherical | 6:30 p.m. – Three a.m. | Golf Channel |
| Ladies's Soccer | Quarterfinal | Eight a.m. – 9 a.m. | NBCSN |
| Seashore Volleyball | Males's Qualifying Spherical | 9 a.m. – 10 a.m. | NBCSN |
| Males's Volleyball | France vs. Taiwan | 10 a.m. – 10:30 a.m. | NBCSN |
| Biking | BMX Freestyle Qualifying | 2 p.m. – 2 a.m. | USA |
| Triathlon | Blended Relay | 6:30 p.m. – Eight p.m. | USA |
| Observe & Discipline | Qualifying Spherical | Eight p.m. – 11 p.m. | USA |
| Observe & Discipline | Ladies's 400m Hurdles Spherical One | Eight p.m. – 11:30 p.m. | NBC |
| Seashore Volleyball | Ladies's Qualifying Spherical | Eight p.m. – 11:30 p.m. | NBC |
| Swimming | Finals | Eight p.m. – 11:30 p.m. | NBC |
| Seashore Volleyball | Ladies's Qualifying Spherical | Eight p.m. – 2 a.m. | CNBC |
| Biking | Ladies's BMX Freestyle Qualifying | Eight p.m. – 2 a.m. | CNBC |
| Ladies's Volleyball | U.S. vs. Taiwan | Eight p.m. – 2 a.m. | CNBC |
| Fencing | Ladies's Staff Sabre, Semifinals | Eight p.m. – 2 a.m. | CNBC |
| Gymnastics | Males's Trampoline Ultimate | Eight p.m. – 2 a.m. | CNBC |
| Tennis | Ladies's Singles Ultimate, Bronze Medal | 11 p.m. – 2 a.m. | Olympic Channel |
| Tennis | Males's Singles Bronze Medal | 11 p.m. – 2 a.m. | Olympic Channel |
| Tennis | Ladies's Doubles Bronze Medal, Blended Doubles Bronze | 11 p.m. – 2 a.m. | Olympic Channel |
Saturday, July 31
| | | | |
| --- | --- | --- | --- |
| Sport | Occasion | Time (ET) | Channel |
| Gymnastics | Males's Trampoline Ultimate | 2 a.m. – Four a.m. | CNBC |
| Archery | Males's Particular person Ultimate | 2 a.m. – Four a.m. | CNBC |
| Diving | Ladies's Springboard Semifinal | 2 a.m. – 4:30 a.m. | USA |
| Tennis | Ladies's Singles Ultimate, Bronze Medal | 2 a.m. – 7 a.m. | Olympic Channel |
| Tennis | Males'S Singles Bronze Medal | 2 a.m. – 7 a.m. | Olympic Channel |
| Tennis | Ladies's Doubles, Blended Doubles Bronze Medal | 2 a.m. – 7 a.m. | Olympic Channel |
| Males's Soccer | Quarterfinal | Four a.m. – 6 a.m. | NBCSN |
| Ladies's Rugby | Ultimate and Bronze Medal | 4:30 a.m. – 5:30 a.m. | USA |
| Males's Soccer | Quarterfinal | 5:30 a.m. – 7 p.m. | USA |
| Baseball | U.S. vs. Korea | 6 a.m. – 9 a.m. | NBCSN |
| Observe & Discipline | Males's Lengthy Bounce, Ladies's 100m, Males's 100m, extra | 6 a.m. – 11 a.m. | Peacock |
| Ladies's Volleyball | China vs. Italy | 9 a.m. – 10:30 a.m. | USA |
| Males's Basketball | U.S. vs. TBD | 6 a.m. – 11 a.m. | Peacock |
| Badminton | Males's Doubles Ultimate | 9 a.m. – Three p.m. | NBCSN |
| Golf | Males's Ultimate Spherical | 6:30 p.m. – Three a.m. | Golf Channel |
| Males's Soccer | Quarterfinal | 7 a.m. – 9 a.m. | USA |
| Fencing | Males's Staff Foil, Semifinal | 10:30 a.m. – 2 a.m. | USA |
| Seashore Volleyball | Ladies's Elimination Spherical | Eight p.m. – 11:30 p.m. | NBC |
| Swimming | Finals | Eight p.m. – 11:30 p.m. | NBC |
| Biking | BMX Freestyle Finals | Eight p.m. – 2 a.m. | CNBC |
| Westling | Qualifying Spherical | Eight p.m. – 2 a.m. | CNBC |
| Badminton | Males's Singles Semifinal | Eight p.m. – 2 a.m. | CNBC |
| Seashore Volleyball | Elimination Spherical | Eight p.m. – 2 a.m. | CNBC |
| Observe & Discipline | Finals and Qualifying Spherical | 8:10 p.m. – 10:45 p.m. | USA |
| Tennis | Males's Singles Ultimate | 11 p.m. – 2 a.m. | Olympic Channel |
| Tennis | Ladies's Doubles Ultimate, Blended Doubles Ultimate | 11 p.m. – 2 a.m. | Olympic Channel |
| Seashore Volleyball | Males's Elimination Spherical | 12 a.m. – 2 a.m. | NBC |
Sunday, August 1
| | | | |
| --- | --- | --- | --- |
| Sport | Occasion | Time (ET) | Channel |
| Males's Handball | Norway vs. France | 2 a.m. – 5 a.m. | CNBC |
| Tennis | Males's Singles Ultimate | 2 a.m. – 7 a.m. | Olympic Channel |
| Tennis | Ladies's Doubles Ultimate | 2 a.m. – 7 a.m. | Olympic Channel |
| Tennis | Blended Doubles Ultimate | 2 a.m. – 7 a.m. | Olympic Channel |
| Diving | Ladies's Springboard Ultimate | 2 a.m. – 2 p.m. | USA |
| Males's Handball | Denmark vs. Sweden | 2 a.m. – 2 p.m. | USA |
| Weightlifting | Ladies's Ultimate | 3:30 a.m. – 2 p.m. | NBCSN |
| Fencing | Males's Staff Foil Ultimate | 3:30 a.m. – 2 p.m. | NBCSN |
| Badminton | Ladies's Singles Ultimate | 3:30 a.m. – 2 p.m. | NBCSN |
| Gymnastics | Occasion Finals | Four a.m. – 11 a.m. | Peacock |
| Observe & Discipline | Occasion Finals & Semifinals | Four a.m. – 11 a.m. | Peacock |
| Males's Basketball | Spain vs. Slovenia | 4:20 a.m. – 6:10 a.m. | USA |
| Males's Volleyball | U.S. vs. Argentina | 8:45 a.m. – 10:45 a.m. | NBC |
| Canoeing | Spring Qualifying | 2 p.m. – 2 a.m. | USA |
| Seashore Volleyball | Ladies's Elimination Spherical | 7 p.m. – 11:30 p.m. | NBC |
| Observe & Discipline | Finals and Qualifying Rounds | Eight p.m. – 10:55 p.m. | USA |
| Seashore Volleyball | Males's Elimination Spherical | Eight p.m. – 2 a.m. | CNBC |
| Discipline Hockey | Ladies's Quarterfinal | Eight p.m. – 2 a.m. | CNBC |
| Badminton | Ladies's Doubles Bronze Medal & Ultimate | Eight p.m. – 2 a.m. | CNBC |
| Wrestling | Qualifying Rounds & Semifinals | 10 p.m. – 12:30 a.m. | Olympic Channel |
| Males's Water Polo | U.S. vs. Greece | 10:30 p.m. – 11:40 p.m. | CNBC |
| Canoeing | Spring Qualifying | 11:30 p.m. – 12:05 a.m. | NBC |
| Ladies's Volleyball | U.S. vs. Italy | 12:05 a.m. – 2 p.m. | NBC |
| Ladies's Basketball | U.S. vs. France | 12:40 a.m. – 2:30 a.m. | USA |
Monday, August 2
| | | | |
| --- | --- | --- | --- |
| Sport | Occasion | Time (ET) | Channel |
| Males's Basketball | Quarterfinal | 12:40 a.m. – 2 a.m. | Peacock |
| Diving | Males's Springboard Qualifying | 2 a.m. – 5 a.m. | CNBC |
| Seashore Volleyball | Elimination Rounds | 2 a.m. – 2 p.m. | NBCSN |
| Weightlifting | Ladies's Ultimate | 2 a.m. – 2 p.m. | NBCSN |
| Badminton | Males's Singles Ultimate | 2 a.m. – 2 p.m. | NBCSN |
| Soccer | Ladies's Semifinal | Four a.m. – Eight p.m. | USA |
| Soccer | Ladies's Semifinal | Four a.m. – Eight p.m. | USA |
| Seashore Volleyball | Elimination Spherical | Four a.m. – Eight p.m. | USA |
| Males's Water Polo | Spain vs. Croatia | Four a.m. – Eight p.m. | USA |
| Gymnastics | Occasion Finals | Four a.m. – 11 a.m. | Peacock |
| Observe & Discipline | Finals, Semifinals & Qualifying | Four a.m. – 11 a.m. | Peacock |
| Wrestling | Finals | 5 a.m. – 9 a.m. | Olympic Channel |
| Seashore Volleyball | Ladies's Quarterfinal | Eight p.m. – 11:30 p.m. | NBC |
| Observe & Discipline | Finals, Semifinals & Qualifying | Eight p.m. – 11:30 p.m. | NBC |
| Observe & Discipline | Finals & Qualifying | Eight p.m. – 2 a.m. | CNBC |
| Wrestling | Qualifying Rounds | 10 p.m. – 12:30 a.m. | Olympic Channel |
| Water Polo | Ladies's Quarterfinal | 11 p.m. – 2 a.m. | USA |
| Canoeing | Dash Finals | 11:30 p.m. – 12:05 a.m. | NBC |
| Volleyball | Males's Quarterfinal | 11:30 p.m. – 2 a.m. | NBC |
Tuesday, August 3
| | | | |
| --- | --- | --- | --- |
| Sport | Occasion | Time (ET) | Channel |
| Diving | Males's Springboard Ultimate | 2 a.m. – Four a.m. | CNBC |
| Soccer | Males's Semifinals | Four a.m. – Eight p.m. | NBCSN |
| Seashore Volleyball | Ladies's Quarterfinal | Four a.m. – Eight p.m. | NBCSN |
| Swimming | Ladies's Marathon | Four a.m. – Eight p.m. | NBCSN |
| Gymnastics | Occasion Finals | Four a.m. – 11 a.m. | Peacock |
| Observe & Discipline | Finals, Semifinals & Qualifying | Four a.m. – 11 a.m. | Peacock |
| Wrestling | Finals | 5 a.m. – 9 a.m. | Olympic Channel |
| Basketball | Males's Quarterfinal | Eight a.m. – 9:50 a.m. | USA |
| Volleyball | Males's Quarterfinal | 9:50 a.m. – Eight p.m. | USA |
| Golf | Ladies's First Spherical | 6:30 p.m. – Three a.m. | Golf Channel |
| Observe & Discipline | Finals, Semifinals & Qualifying | Eight p.m. – 11:30 p.m. | NBC |
| Seashore Volleyball | Males's Quarterfinal | Eight p.m. – 2 a.m. | CNBC |
| Skateboarding | Ladies's Park Qualifying & Ultimate | Eight p.m. – 2 a.m. | CNBC |
| Canoeing | Dash Quarterfinals | Eight p.m. – 2 a.m. | CNBC |
| Water Polo | Males's Quarterfinal | Eight p.m. – 2 a.m. | CNBC |
| Observe & Discipline | Finals & Semifinals | Eight p.m. – 12:30 a.m. | USA |
| Wrestling | Qualifying Rounds | 10 p.m. – 12:30 a.m. | Olympic Channel |
| Volleyball | Ladies's Quarterfinal | 12:05 a.m. – 2 a.m. | NBC |
| Basketball | Ladies's Quarterfinal | 12:30 a.m. – 2:30 a.m. | USA |
Wednesday, August 4
| | | | |
| --- | --- | --- | --- |
| Sport | Occasion | Time (ET) | Channel |
| Males's Basketball | Semifinal | 12:15 a.m. – 2 a.m. | Peacock |
| Basketball | Ladies's Quarterfinals | 2 a.m. – 10 a.m. | USA |
| Diving | Ladies's Platform Qualifying | 2 a.m. – 10 a.m. | USA |
| Creative Swimming | Duet Ultimate | 2 a.m. – 10 a.m. | USA |
| Volleyball | Ladies's Quarterfinals | 2 a.m. – Eight p.m. | NBCSN |
| Equestrian | Particular person Leaping Ultimate | 2 a.m. – Eight p.m. | NBCSN |
| Swimming | Males's Marathon | 2 a.m. – Eight p.m. | NBCSN |
| Wrestling | Finals | 5 a.m. – 9 a.m. | Olympic Channel |
| Observe & Discipline | Semifinals & Finals | 6 a.m. – 11 a.m. | Peacock |
| Golf | Ladies's Second Spherical | 6:30 p.m. – Three a.m. | Golf Channel |
| Seashore Volleyball | Ladies's Semifinal | Eight p.m. – 11:30 p.m. | NBC |
| Observe & Discipline | Finals, Semifinals & Qualifying | Eight p.m. – 11:30 p.m. | NBC |
| Diving | Ladies's Platform Semifinal | Eight p.m. – 11:30 p.m. | NBC |
| Observe & Discipline | Finals | Eight p.m. – 2 a.m. | USA |
| Skateboarding | Males's Park Qualifying & Ultimate | Eight p.m. – 2 a.m. | CNBC |
| Diving | Ladies's Platform Semifinal | Eight p.m. – 2 a.m. | CNBC |
| Canoeing | Dash Finals | Eight p.m. – 2 a.m. | CNBC |
| Wrestling | Qualifying Rounds | 10 p.m. – 12:30 a.m. | Olympic Channel |
| Volleyball | Males's Semifinal | 12:05 a.m. – 2 a.m. | NBC |
Thursday, August 5
| | | | |
| --- | --- | --- | --- |
| Sport | Occasion | Time (ET) | Channel |
| Water Polo | Ladies's Semifinal | 2 a.m. – 3:30 a.m. | CNBC |
| Diving | Ladies's Platform Ultimate | 2 a.m. – 6 a.m. | USA |
| Soccer | Ladies's Bronze Medal | 2 a.m. – 6 a.m. | USA |
| Observe & Discipline | Males's 20km Stroll | 2 a.m. – 7 a.m. | NBCSN |
| Wrestling | Finals | 5:15 a.m. – 9 a.m. | Olympic Channel |
| Water Polo | Ladies's Semifinal | 6 a.m. – 10 p.m. | USA |
| Volleyball | Males's Semifinal | 6 a.m. – 10 p.m. | USA |
| Observe & Discipline | Finals & Semifinals | 6 a.m. – 11 a.m. | Peacock |
| Basketball | Males's Semifinal | 7 a.m. – 9 a.m. | NBCSN |
| Observe & Discipline | Males's 50km Stroll | 4:30 p.m. – 8:30 p.m. | NBCSN |
| Golf | Ladies's Third Spherical | 6:30 p.m. – Three a.m. | Golf Channel |
| Canoeing | Dash Qualifying | Eight p.m. – 10 p.m. | USA |
| Seashore Volleyball | Ladies's Ultimate | Eight p.m. – 11:30 p.m. | NBC |
| Seashore Volleyball | Ladies's Bronze Medal | Eight p.m. – 12:15 a.m. | CNBC |
| Gymnastics | Rhythmic Particular person Qualifying | Eight p.m. – 12:15 a.m. | CNBC |
| Soccer | Ladies's Ultimate | 10 p.m. – 2 a.m. | USA |
| Volleyball | Ladies's Semifinal | 10 p.m. – 2 a.m. | USA |
| Wrestling | Finals | 10 p.m. – 2 a.m. | Olympic Channel |
| Soccer | Ladies's Ultimate | 11:30 p.m. – 12:05 a.m. | NBC |
| Basketball | Ladies's Semifinal | 12:05 a.m. – 2 a.m. | NBC |
Friday, August 6
| | | | |
| --- | --- | --- | --- |
| Sport | Occasion | Time (ET) | Channel |
| Water Polo | Males's Semifinal | 2 a.m. – 3:30 a.m. | CNBC |
| Diving | Males's Platform Qualifying | 2 a.m. – 6 a.m. | USA |
| Handball | Ladies's Semifinal | 2 a.m. – 6 a.m. | USA |
| Observe & Discipline | Ladies's 20km Stroll | 3:30 a.m. – 7 a.m. | NBCSN |
| Wrestling | Finals | 5:15 a.m. – 9 a.m. | Olympic Channel |
| Discipline Hockey | Ladies's Ultimate | 6 a.m. – 10 a.m. | USA |
| Volleyball | Ladies's Semifinal | 6 a.m. – 10 a.m. | USA |
| Observe & Discipline | Finals & Semifinals | 6 a.m. – 11 a.m. | Peacock |
| Soccer | Males's Bronze Medal | 7 a.m. – 11 a.m. | NBCSN |
| Observe & Discipline | Ladies's Marathon | 6 p.m. – 9 p.m. | USA |
| Golf | Ladies's Ultimate Spherical | 6:30 p.m. – Three a.m. | Golf Channel |
| Observe & Discipline | Ladies's Marathon | Eight p.m. – 10:30 p.m. | NBC |
| Seashore Volleyball | Males's Bronze Medal | Eight p.m. – 11:30 p.m. | CNBC |
| Seashore Volleyball | Males's Ultimate | Eight p.m. – 11:30 p.m. | CNBC |
| Diving | Males's Platform Semifinal | 9 p.m. – 12:30 a.m. | USA |
| Gymnastics | Rhythmic Group Qualifying | 9 p.m. – 12:30 a.m. | USA |
| Males's Basketball | Ultimate | 10:30 p.m. – 12:30 a.m. | Peacock |
| Basketball | Males's Ultimate | 10:30 p.m. – 12:30 a.m. | NBC |
| Baseball | Bronze Medal | 11:30 p.m. – 2 a.m. | CNBC |
| Volleyball | Males's Bronze Medal | 12:30 a.m. – 2 a.m. | USA |
Saturday, August 7
| | | | |
| --- | --- | --- | --- |
| Sport | Occasion | Time (ET) | Channel |
| Volleyball | Males's Bronze Medal | 2 a.m. – 5 a.m. | USA |
| Diving | Males's Platform Ultimate | 2 a.m. – 5 a.m. | USA |
| Water Polo | Ladies's Ultimate | 2 a.m. – 5 a.m. | USA |
| Basketball | Ladies's Bronze Medal | 2 a.m. – 5 a.m. | CNBC |
| Basketball | Males's Bronze Medal | 5 a.m. – 9:30 a.m. | USA |
| Basketball | Males's Ceremony | 5 a.m. – 9:30 a.m. | USA |
| Wrestling | Finals | 5:45 a.m. – 9 a.m. | Olympic Channel |
| Observe & Discipline | Finals | 6 a.m. – 11 a.m. | Peacock |
| Soccer | Males's Ultimate | 7:30 a.m. – 10 a.m. | NBCSN |
| Volleyball | Males's Ultimate | Eight a.m. – 10:15 a.m. | NBC |
| Observe & Discipline | Males's Marathon | 6 p.m. – 11:30 p.m. | USA |
| Volleyball | Ladies's Bronze Medal | 6 p.m. – 11:30 p.m. | USA |
| Gymnastics | Rhythmic Group Ultimate | 6 p.m. – 11:30 p.m. | USA |
| Observe & Discipline | Males's Marathon | Eight p.m. – 10:30 p.m. | NBC |
| Handball | Ladies's Bronze Medal | Eight p.m. – 12:30 a.m. | CNBC |
| Basketball | Ladies's Ultimate | 10:30 p.m. – 1 a.m. | NBC |
| Volleyball | Ladies's Ultimate | 11:30 p.m. – 2 a.m. | USA |
| Water Polo | Males's Bronze Medal | 12:30 a.m. – 2 a.m. | CNBC |
| Boxing | Finals | 12:30 a.m. – 2 a.m. | CNBC |
| Volleyball | Ladies's Ultimate | 1:30 a.m. – 2:30 a.m. | NBC |
Sunday, August 8
| | | | |
| --- | --- | --- | --- |
| Sport | Occasion | Time (ET) | Channel |
| Boxing | Finals | 2 a.m. – Three a.m. | CNBC |
| Volleyball | Ladies's Ultimate | 2 a.m. – 7 p.m. | USA |
| Water Polo | Males's Ultimate | 2 a.m. – 7 p.m. | USA |
| Tokyo Gold | — | 7 p.m. – Eight p.m. | NBC |
| Closing Ceremony | — | Eight p.m. – 10:30 p.m. | NBC |


[ad_2]

Source link